About
Dr. Michael Hibner
Michael Hibner was born in Warsaw, Poland in an academic family but,  interestingly, grew up in Nigeria, where his parents relocated for work. He returned to Poland to attend the Medical University of Warsaw, the medical school whose alumni included his mother and other members of the family.
In 1994 Dr. Hibner moved to the United States and began residency in Obstetrics and Gynecology at the famed Cook County Hospital in Chicago. While in residency he also studied for a PhD degree in bioengineering, later awarded to him by his his Alma Mater.  After completing the residency, Dr. Hibner moved to Arizona to attend a three-year fellowship in Female Pelvic Medicine, Reconstructive Surgery and Urogynecology at the Mayo Clinic in Scottsdale.  At Mayo he trained under the world-renowned gynecologic surgeon Dr. Javier Magrina in advanced and minimally invasive surgical techniques.  At the time of his training Mayo Clinic had one of the very first da Vinci robots; and Dr. Hibner was one of the first to be trained on this groundbreaking equipment, which immediately placed him at the forefront of robotic gynecologic surgery.
After graduating from the fellowship in 2003, Dr. Hibner briefly worked at Maricopa County Medical Center and a year later moved to St. Joseph's Hospital and Medical Center in Phoenix to become director of a Division of Gynecologic Surgery. At that time Dr. Hibner became especially interested in treating patients with pelvic pain and established the Arizona Center for Chronic Pelvic Pain at St. Joseph Hospital. There, Dr. Hibner was treating women with advanced endometriosis from the Southwest and beyond.  Some patients, however, had symptoms that were not consistent with such well known pelvic conditions.
By researching medical literature, Dr. Hibner focused on the condition of pudendal neuralgia and reached out to one of the pioneers in the field, French neurosurgeon Professor Roger Robert. In the summer of 2005 Dr. Hibner went to Nantes, France, to learn from Professor Robert. After returning to Phoenix, he also started treating women as well as men with pudendal neuralgia caused by pudendal nerve entrapment. At that time there were very few other physicians treating patients for pudendal pain. Subsequently, Dr. Hibner also travelled to Austria to further train under another pioneer of pudendal nerve surgery, Dr. Oskar Aszmann. Hibner then expanded his pudendal neuralgia practice at St. Joseph's; and both female and male patients from around the world begun arriving in Phoenix for diagnosis, treatment and surgery.  At the same time Dr. Hibner continued to see and treat large number of patients with advanced stages of endometriosis and other causes of pain. He has become a remarkably busy da Vinci robotic surgeon and soon was  performing more robotic procedures than any other surgeon in the US in any specialty.
In fact, in those days many surgeons of different specialties were proctored and trained in Arizona by Dr. Hibner. With time, a new category of patients has begun presenting with pain after placement of pelvic mesh for pelvic prolapse or urinary incontinence.  Dr. Hibner was uniquely positioned to treat these patients because of his double Board-certification in Obstetrics and Gynecology and Urogynecology and his knowledge of pelvic nerve injuries. Over the years Dr. Hibner has seen thousands of patients with pelvic pain, advanced endometriosis (including endometriosis outside the pelvis), interstitial cystitis, spastic pelvic floor syndrome, pelvic congestion syndrome, ovarian remnant, severe intraabdominal adhesions, pudendal neuralgia, pudendal nerve entrapment, obturator and other pelvic nerve entrapment and mesh injuries. He has performed several thousand da Vinci robotic procedures, more than 250 decompressions of pudendal nerve as well as hundreds of mesh removal procedures. He has also developed modifications of many surgeries that are performed today. The biggest modifications were in pudendal nerve decompression surgery and groin mesh removal. He was also the first to describe some of the novel ultrasound-guided pelvic nerve blocks. Dr. Hibner concentrates mostly on patients with pelvic pain, but he also preforms gynecologic surgeries for conditions other than pain. Some of them include uterine fibroids, ovarian cyst and neovagina procedures. He also performs many vaginal hysterectomies, even for patients with very large uterine fibroids, completely avoiding visible incisions. In 2018 the Division of Gynecology at St. Joseph's Hospital under his leadership was named in the top 20 by US News and World Report.  
Hibner is Professor of Obstetrics and Gynecology at Creighton University School of Medicine, Associate Professor of Obstetrics and Gynecology at University of Arizona College of Medicine, Assistant Professor of Obstetrics and Gynecology at Mayo Clinic College of Medicine and Science and Adjunct Professor of Arizona State University at the College of Health Innovation. He enjoys teaching medical students and exchanging ideas with a younger generation of doctors. Both of Dr. Hibner's parents were academic teachers, so teaching at a medical school continues a family tradition. Dr. Hibner has also been involved in training Ob/Gyn residents from Phoenix Integrated Residency in Obstetrics and Gynecology (PIROG), which is a part of Creighton Medical School. He has trained numerous residents in gynecologic surgery, laparoscopic surgery and da Vinci robotic surgery.  In 2006 Dr. Hibner opened a fellowship in Minimally Invasive Gynecologic Surgery accredited by American Association of Gynecologic Laparoscopists (AAGL), one of the first in the United States and has trained 17 advanced surgical specialists in this field.
In 2011, when Hibner realized that education in pelvic pain among physicians was lacking, he petitioned AAGL to start a Special Interest Group (SIG) within the society to promote this knowledge among its members. The SIG was incorporated that year and he became its first chair, allowing him to elevate the problem of chronic pelvic pain to greater numbers of physicians. In 2015 Dr. Hibner was voted into the Board of Directors of AAGL, one of the most prestigious gynecologic societies in the world, an organization with almost 7000 members in over 150 countries. He served on the AAGL Board  for two years. Currently Dr. Hibner is running for a position of Secretary Treasurer, slated to ascend to President of AAGL.  Dr. Hibner  has also served for eight years on the Board of Directors of the International Pelvic Pain Society(IPPS). He is an author and reviewer of articles in multiple international journals, mostly  publications on pelvic pain.  These functions have  further allowed him to promote problems of pelvic pain by organizing in Phoenix courses and conferences that specifically addressed severe endometriosis, interstitial cystitis, bladder pain syndromes, adhesions, ovarian remnant pain, pelvic congestion syndrome, pelvic floor muscle spasm, pelvic nerve injury, pudendal neuralgia and pain caused by pelvic mesh. Some of these courses would attract attendees from five continents who would come to learn from Dr. Hibner and his team.
In recognition of these extraordinary accomplishments in pelvic pain, Cambridge University has asked Dr. Michael Hibner to be editor of the "Manual of Pelvic Pain in Women". He assembled a team of specialists from around the United States and Canada as contributors to this comprehensive manual of pelvic pain. It will be released by Cambridge University Press in December of 2020 and will be one of the most modern textbooks on pelvic pain.
Personally, Dr. Hibner has a teenage daughter and son. He is very close to his children and they often travel, ski and sail together. In 2018 to celebrate his birthday Dr. Hibner hiked Kilimanjaro. For him it was not only conquering the tallest mountain in Africa, but also returning to the continent where he spent his childhood. He has already travelled to over 100 countries, but is always looking for new and exotic places to visit. He is engaged to a wonderful woman, a physician who is specializing in neonatology. They enjoy mountain biking together and have formed a supportive partnership in all areas.
In May of 2020 Dr. Hibner left St. Joseph's Hospital in Phoenix and opened a new Arizona Center for Chronic Pelvic Pain (ACCPP) in Scottsdale, taking with him his exceptional knowledge of pelvic pain and surgical skills. His new practice is open to both women and men with pelvic pain and related conditions.
We are looking forward to seeing you in our new location in Scottsdale, Arizona.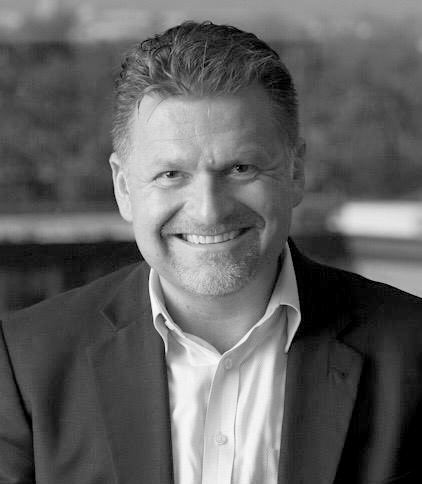 Writer of the Book
Management of Chronic Pelvic Pain: A Practical Manual
A long-awaited book Management of Chronic Pelvic Pain: A Practical Manual, edited by Michael Hibner, is scheduled to be published by Cambridge University Press in February 2021. This comprehensive text is directed to providers who take care of patients with pelvic pain; but may also be helpful to patients suffering from this condition. In 21 chapters Dr. Hibner and his contributors address all topics related to pelvic pain - from endometriosis, IBS, bladder pain, pelvic floor problems and sexual dysfunction, to pudendal neuralgia and pelvic mesh injuries. There are chapters covering specific medical and surgical treatments, as well as physical therapy for different causes of pelvic pain and sexual dysfunction. The Editor invites you to take a look at this book to broaden your knowledge of diagnosis and treatment of chronic pelvic pain.